---
Contact us to start the conversation on how we can offer you a customized and deeply personal retreat experience


GAIA RETREAT (CRAZY RECIPE LDA)
RUA DE BOAVISTA 136
4940-659 ROMARIGÃES
INFO@GAIARETREAT.PT
+351 967492005
PAREDES DE COURA, PORTUGAL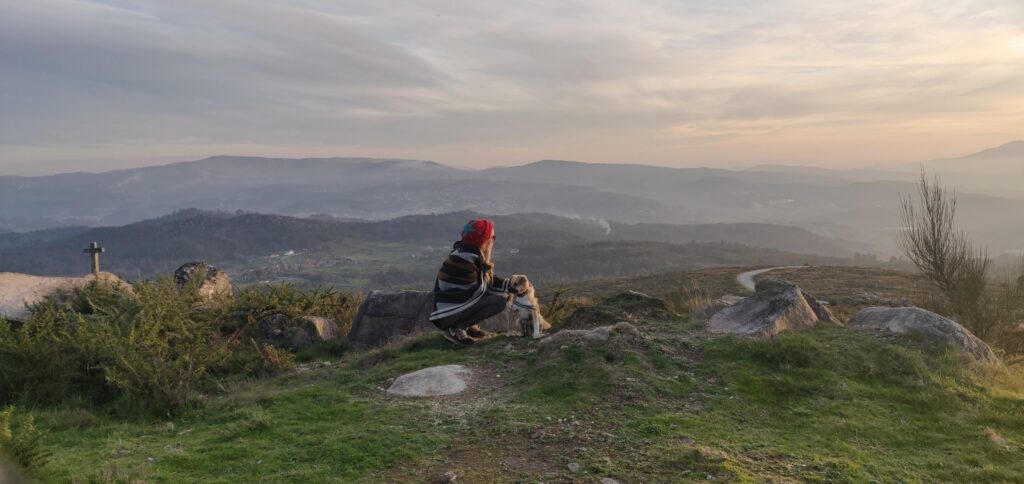 Gaia Retreat is Beautiful! Forest land, lovely cabins and very friendly, respectful and talented hosts. The food is incredible and they are so thoughtful and attentive. Will be back for sure.
marianne gaj
June 8, 2022.
This is really the place, if you want peace, quietness and Nature. The retreat is located in mountains with beautifull views, forests, running water and treks of different standards including the Portuguise Camino. We were accomadated in a cabin with a small kitchen and a very comfortable bed and slept like babies. The retreat are hosted by Elizabeth and Rasmus. Both very dedicated and friendly People, who Will do their utmost to make you feel comfortable. Rasmus (The Chef) cooked delicate and lovely fod for us. We were especially fond of the Italian inspired menus. We are very satisfied with our stay and will definately Be back😀
Josh Menkens
April 21, 2022.
It was a pleasure to spend a week at Gaia Retreat. I was able to fully disconnect from my fast paced life and reconnect with nature. The retreat is situated on an old wine vineyard, Liz & Rasmus are regenerating the land to create food forests and sustainable eco systems. I spent my week swinging in a hammock drinking cold beers and exploring the mountainside. Rasmus is an amazing chef, I decided to let him cook for me every day and I felt truly spoilt. I cannot recommend Gaia Retreat enough. I cant wait to go back! Please check out all of my photos attached.
Felt nourished from the fresh air, trees, animals and wonderfully at home in the cabin. I felt inspired and created art sitting in the sunshine looking across the valley (The views are gorgeous ). It's a tranquil place with lovely walks around, including part of the Camino de Santiago. I loved hearing the birds and sounds of the trees waking up and going to sleep. Rasmus is a great chef - I recommend a taste of the hummus he makes and homemade flatbreads! Buff is a dear friend and kindest soul. Thank you both for your hospitality down to the touches of fresh herbs and flowers on arrival, blankets and all the things one may need for 'off-grid' living.
Learn English with Mingle-ish
January 18, 2022.
Excellent location in nature in The Portugese mountains. A very relaxing retreat with amazing hosts and great vibes. Chill out in a hammock with the chicken or go for a hike in the mountains and feel really refreshed after your stay. I can't wait to go back, I thoroughly reccommend it!!!
Carmen Kerschbaumer
November 28, 2021.
Such a beautiful place. L and R are amazing hosts. Dont forget Svedgen the dog, we had such a lovley time there. Lots to discover, serene and tranquil. Just what we needed to get ready for another ten months of a hectic work schedule. Miss you!
Adriano Costa
November 8, 2021.
Eu e a minha companheira passamos um fim-de-semana na Gaia Retreat & Eco Hostel e foi realmente uma maravilhosa experiência de reconexão com a natureza. Para quem vive num meio mais stressante e agitado e sente necessidade de uma pausa da azáfama acreditamos que aqui encontra o local ideal para tal. É um prazer desfrutar da paisagem do Minho logo ao acordar, melhor ainda é sentirmo-nos englobados naquele ambiente de uma forma tão natural e num sítio onde a vida é feita em simbiose com a natureza e inspirada na própria. Há ainda a possibilidade de conhecer os trilhos pela serra, partes do Caminho de Santiago, ribeiros e lagoas muito bonitas nas proximidades. A comida é fantástica, a Buff e o Rasmus sabem hospedar e deixar quem os visita super à vontade. Recomendo a 100%!