Gaia Retreat has a very passionate and experienced chef that loves cooking with seasonal, homegrown and regional produce in a sustainable manner. It's our pleasure to invite you to join mealtimes that always reflect the seasons, where high quality food is prepared with love, dedication and passion.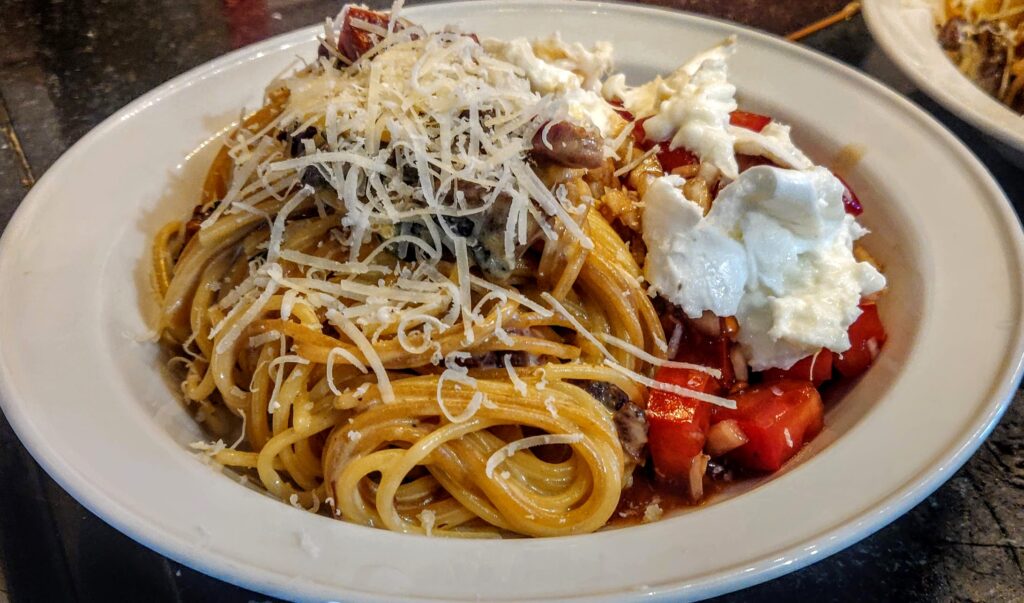 Home cooking ftw
Rasmus, the chef at Gaia Retreat, masters a wide variety of cuisines from vegan to vegetarian to traditional dishes. Throughout your stay we will ask you if you would like to opt in for today's meal, and as far as possible you will have a say in what will be served on any given evening — be that arabic cuisine, spicy thai curries, colombian-style sea food or even traditional Danish or Portuguese dishes. There are few limitations and Rasmus has years of experience in cooking a wide variety of foods and styles to suit any palate or diet.
To avoid food waste we only serve 1-2 alternatives per evening, scaling the amounts cooked and served depending on the wishes from our guests.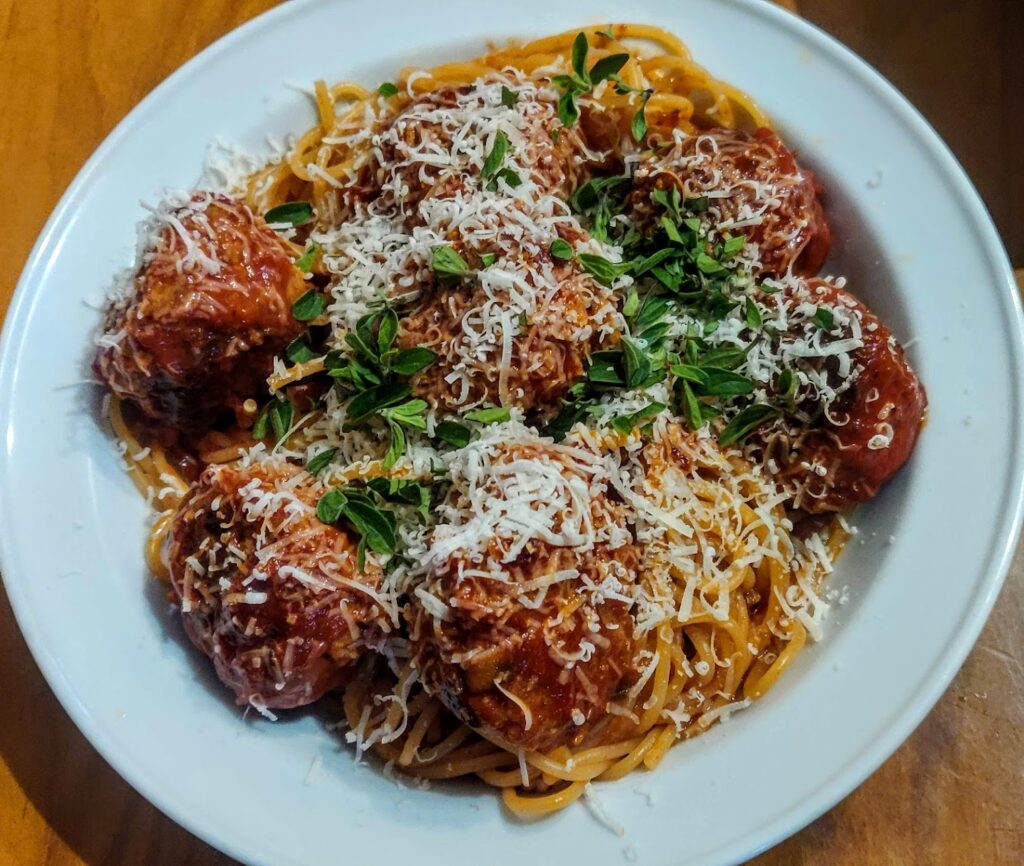 DISCLAIMER: We offer excellent meals at our discretion and influenced by the products available on the day, and we encourage autonomy with the available cooking services situated in the cabins or the community kitchen. We're fortunate enough to have a skilled chef in residence at Gaia Retreat, but this is not a restaurant and as such, options tend to be limited. However, we're more than happy to discuss planning meals into your trip when you make your booking, so be sure to mention this if you desire it.