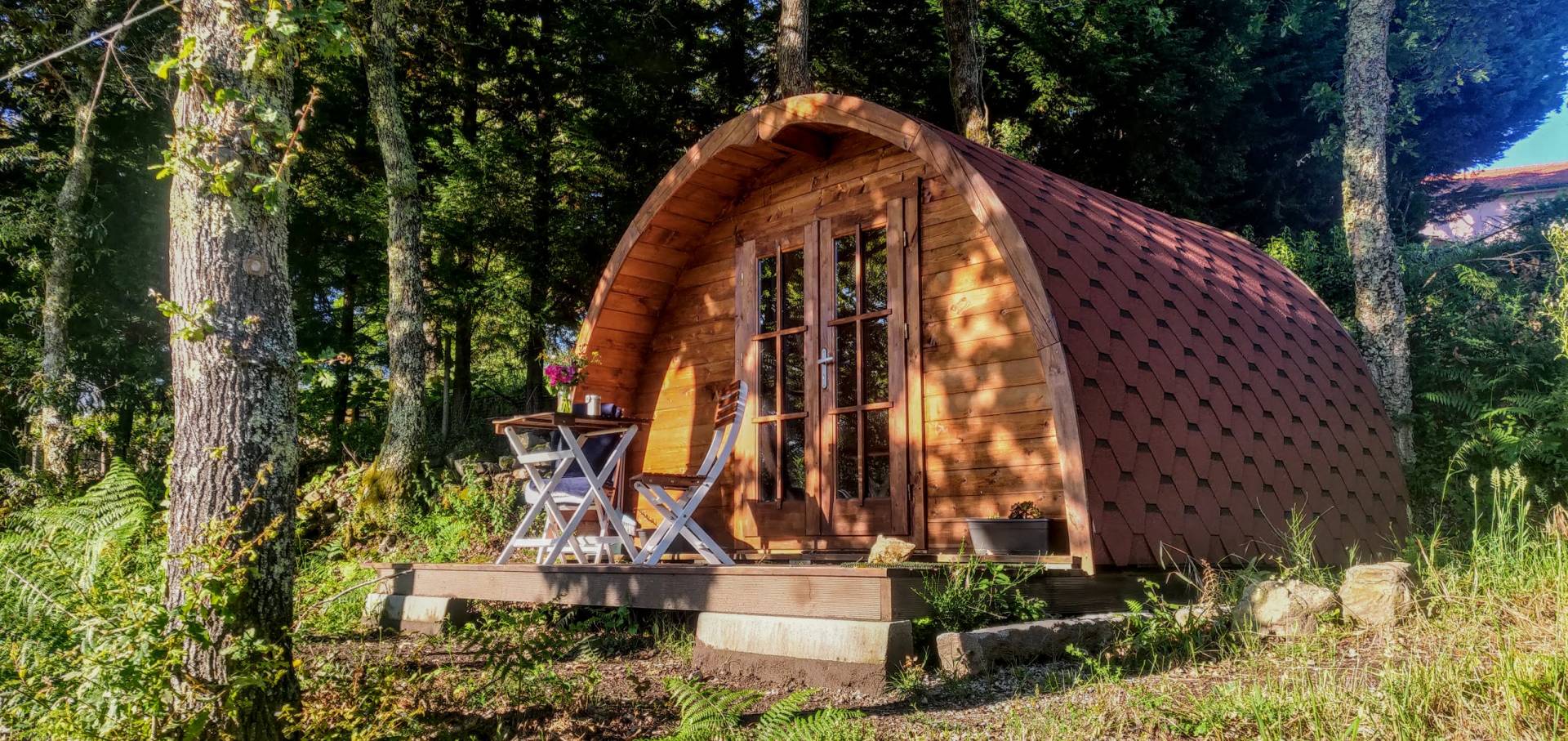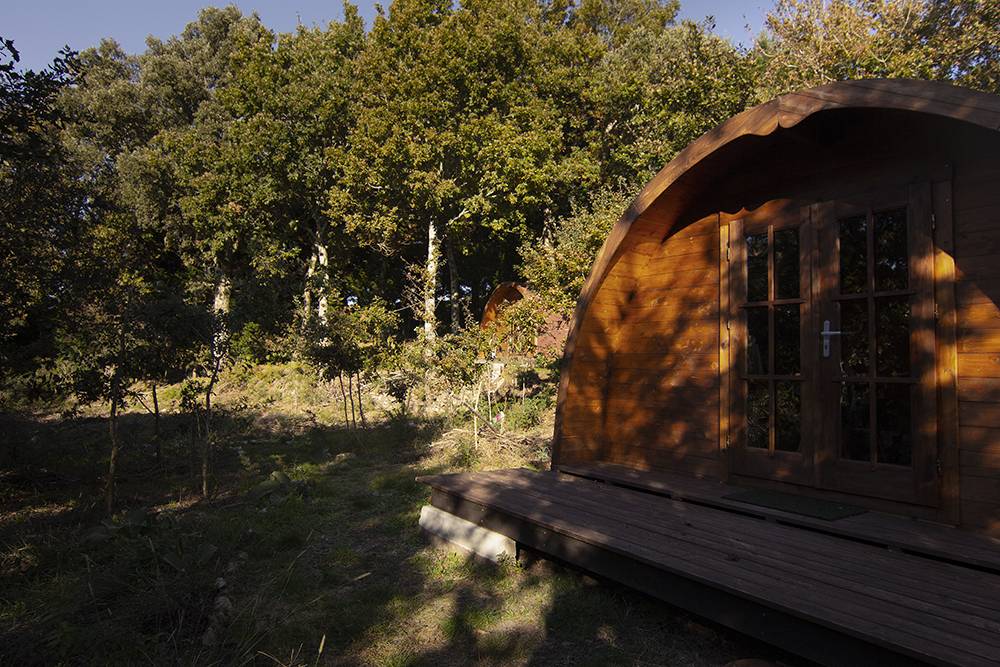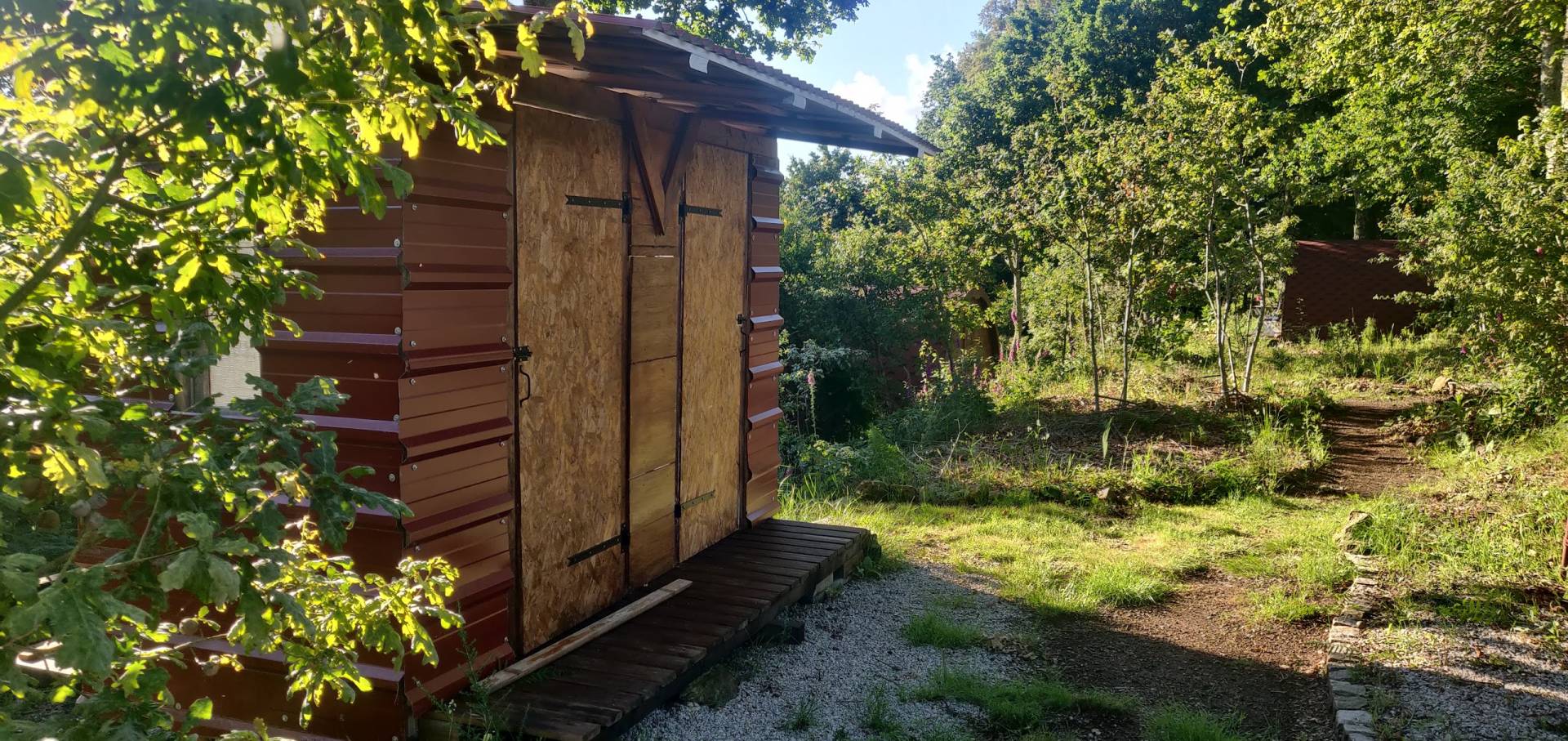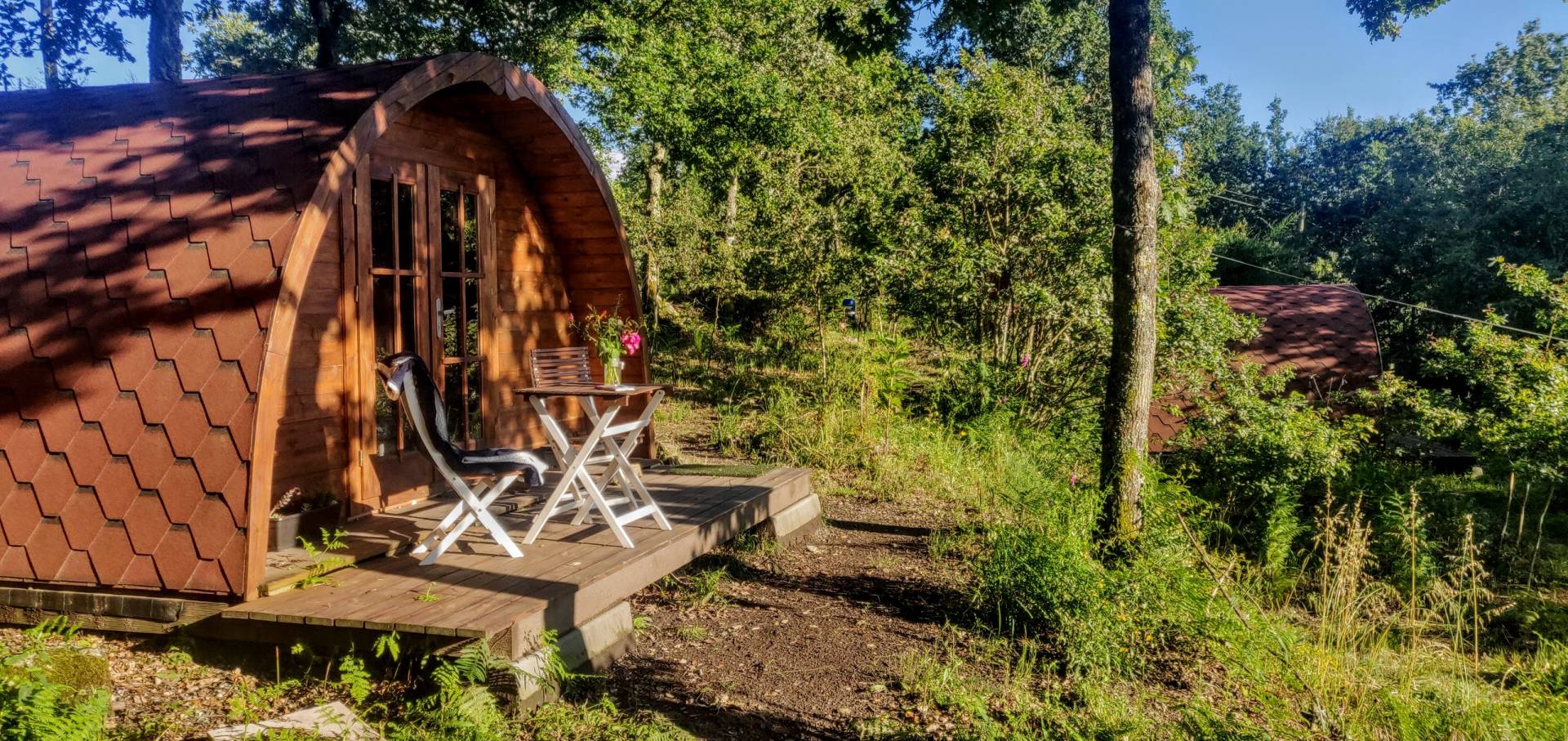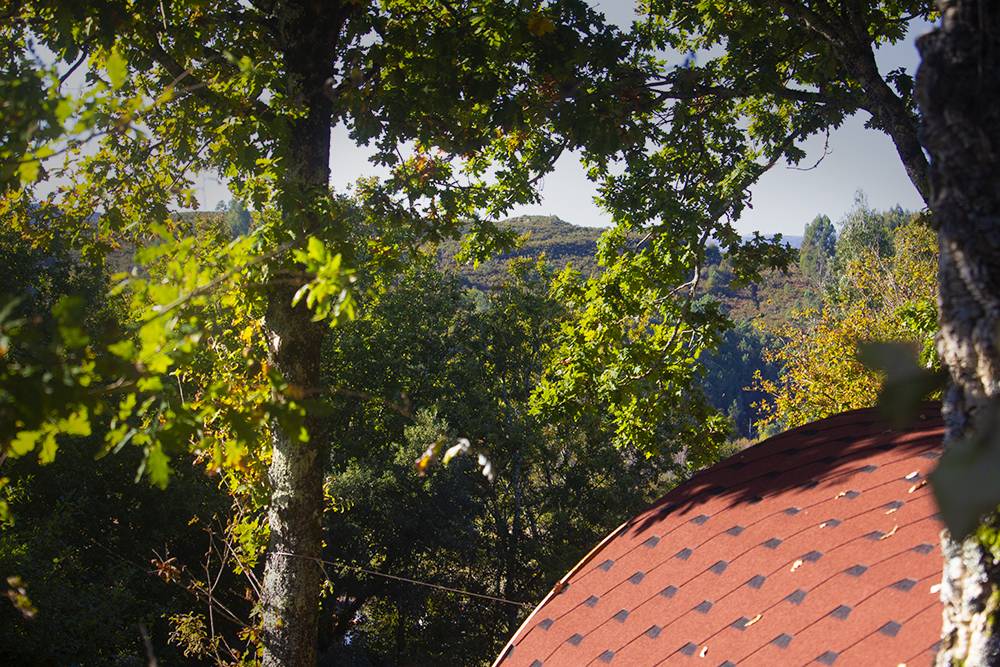 At Gaia Retreat you'll find two simple, wooden cabins nestled in oak woodlands, offering shelter from sun, wind and rain.
Simplicity & amenities
Each cabin at Gaia Retreat contains a comfortable double bed, an easy chair, a camping stove and everything needed to prepare simple meals. There's a bistro set for use on the deck, or inside if it rains. Chargeable power packs provide light by way of a charming chain of little glowing orbs. A lot of our furniture is handmade with recycled and repurposed materials. All guests are welcome to drop off perishable items in the fridge/freezer at the main house, and we can provide coolbox with icepacks on request. We offer a complimentary laundry service for stays over 2 weeks.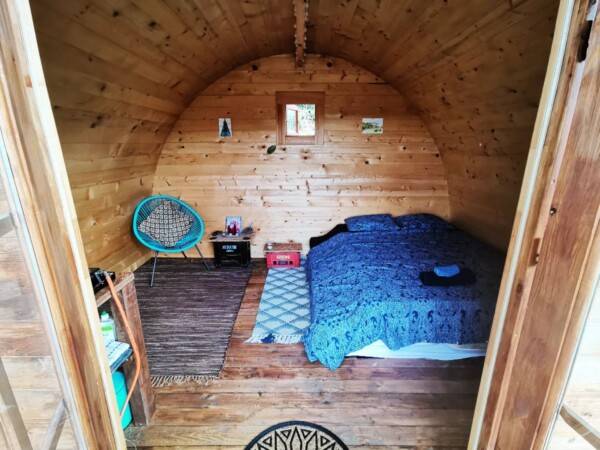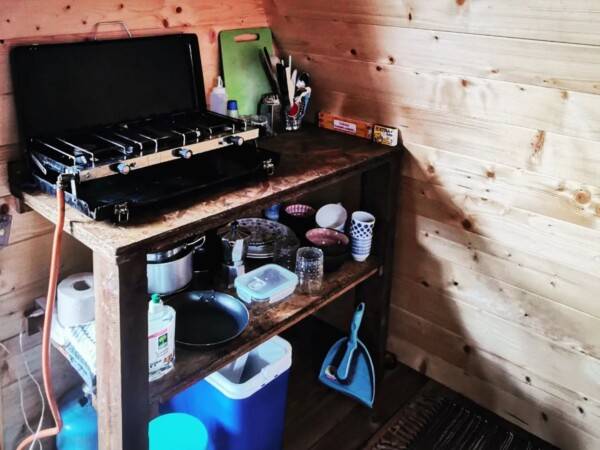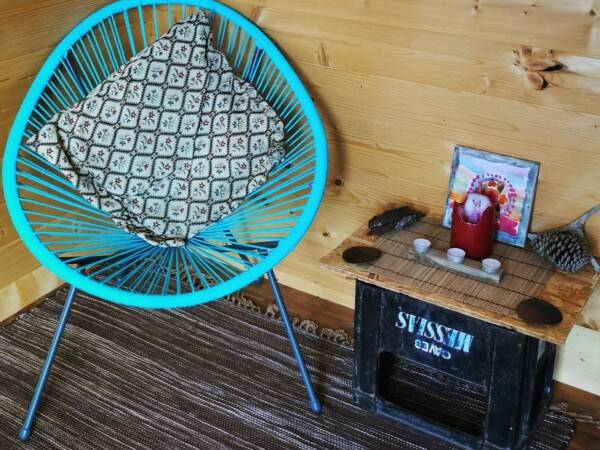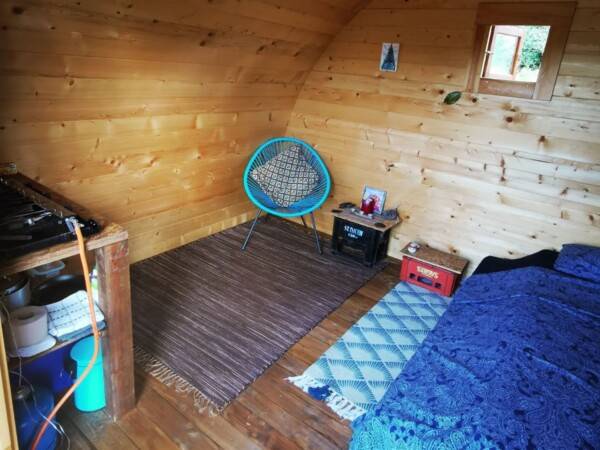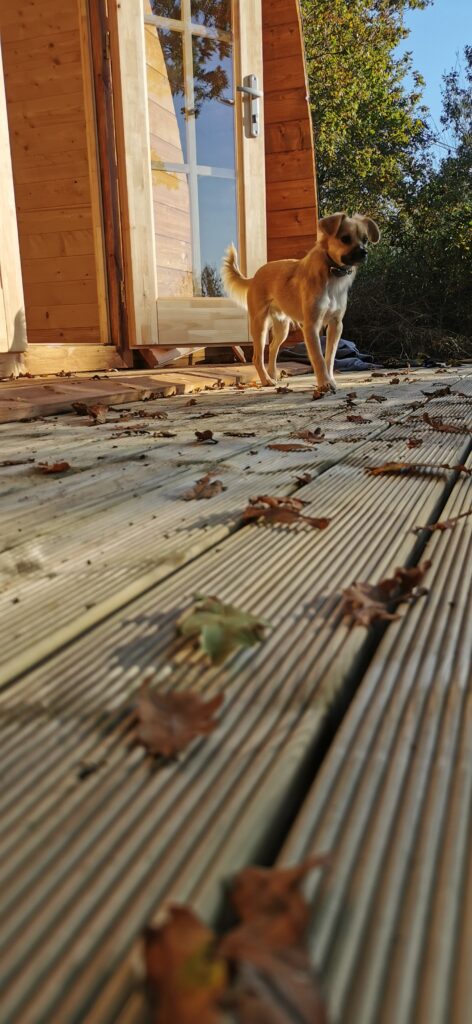 Return to the land
Outside you can help yourself to any herbs, fruits or vegetables and legumes that you come across. Aside from the food production garden, we do our best to sow and let grow many edible or fruiting plants in among the wild forest gardens. Nearby, the compost toilet and shower facility is perched at the edge of a terrace, like a little Norwegian fishers' shack – we think you'll enjoy bathing with a view over the trees and valley beyond. With less distractions and barriers between you and nature, the connection is sure to deepen.
Community, privacy & peace
We are currently building (will be finished during 2022 season) a community kitchen area near our cabins, with more space and flexibility if you're feeling some culinary ambition. Gaia Retreat offers our guests the freedom of choice at every turn. Most of all, we want you to know that you will find privacy and peace in abundance.
We also cook and serve delicious seasonal food for our guests, and we cater to everyone no matter their diet. You will have an active saying in the food we prepare. Read more.
Disclaimer We are not a hotel, but a nature immersion retreat. Nature can be kinda messy, and will enter the cabins, regardless of our efforts to stop it. We encourage you to embrace that 🙂

Contact us with any questions and/or your booking request.